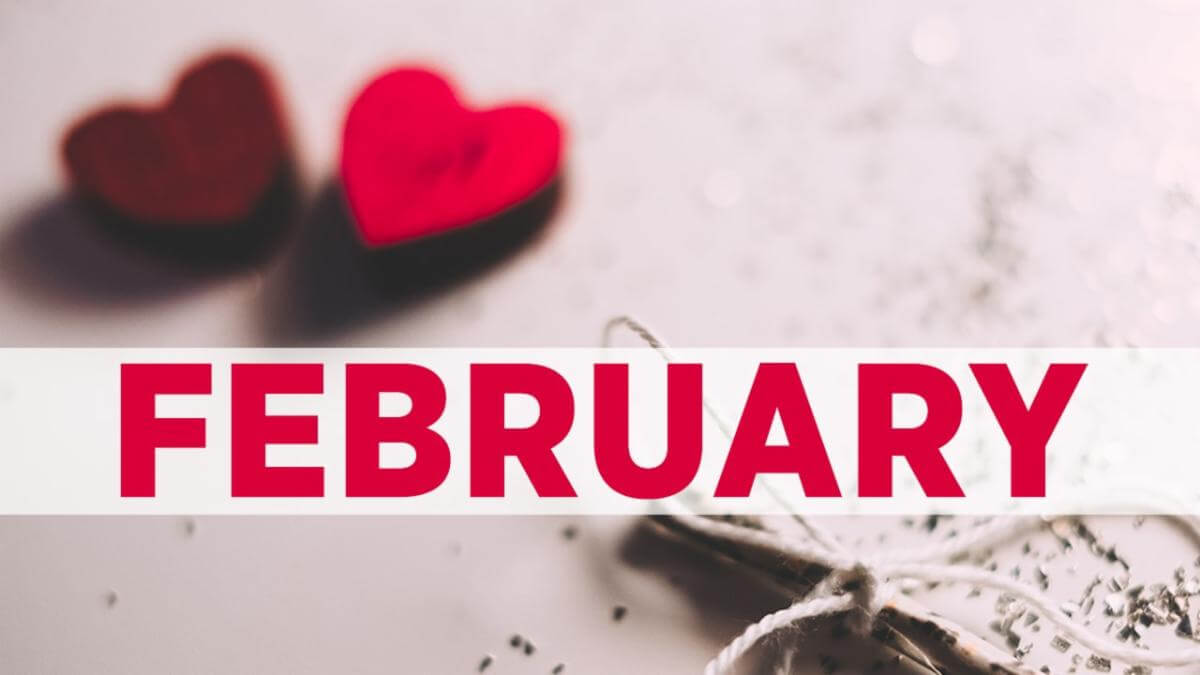 MESSAGE FROM OUR CEO
At LIGHT, we are in the business of raising the spirits of our clients.
Folks come to us with their spirits dampened by limited financial resources, confusion about how to secure the benefits to which they are entitled, childcare that is not offered in the hours that fit their busy schedules, daily fighting the injustices they face, and more.
LIGHT secures financial aid and educational resources, we hold their hands as they fill out complicated forms and applications, our childcare services now accept children as young as 6 weeks old and we offer childcare from 3:00 pm to midnight, and we stand supportively beside them as they rally against the constraints that they face.
You can literally see their spirits lifting as they are empowered by the services that LIGHT provides. And that in turn lifts our spirits!
So, with lifted spirits we are off to a strong start in 2020:
Our technology center is excelling well with our scholars learning new things about technology weekly.They have even paired with each other and are mentoring the younger preschool scholars.
LIGHT Rock child care has expanded its services and opened an infant room for babies 6 weeks to 12 months old and 12 months to 24 months.
Our focus will be on not only sustaining our existing programs but expanding our services as critical needs arise in our community such as expanding our Psychiatric Rehabilitation Program (PRP) services that deliver rehabilitation and support for participants to develop and enhance their community and independent living skills.
We have also expanded our Board of Directors, who have already put their boots to the ground for our organization.
We need your help now more than ever. I can guarantee you that your spirit will soar as you donate your time, talent and financial support to our thriving organization.
You can help us spread the word and raise the awareness of LIGHT and our services by supporting the numerous community events that we will be sponsoring this year.
We ask people for help every day. I hope you are not waiting to be asked. Please call me at 443-226-4838 with your ideas on how you can pitch in. I would love to speak with you.
Humbly,
Debbie


Founder and CEO
Debbie Rock
LIGHT Health and Wellness
---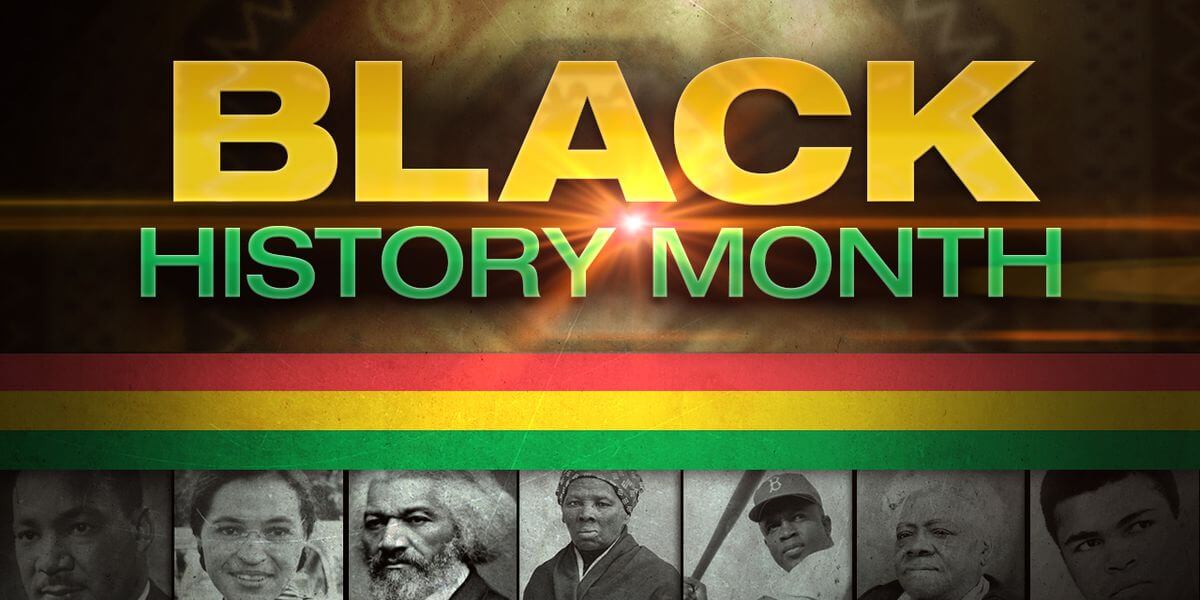 ---
LIGHT'S MOTIVATIONAL CORNER
---
LEARNING AT LRCCC!!!
LIGHT Rock Child Care Center's News!!!!!!
Winter 2020 Learning at LIGHT Child Care Center
In the month of January/February the theme was Dinosaurs and Places People Go. Our children were engaged in a variety of learning activities.
Emphasizes was directed to famous Afro Americans who made great accomplishments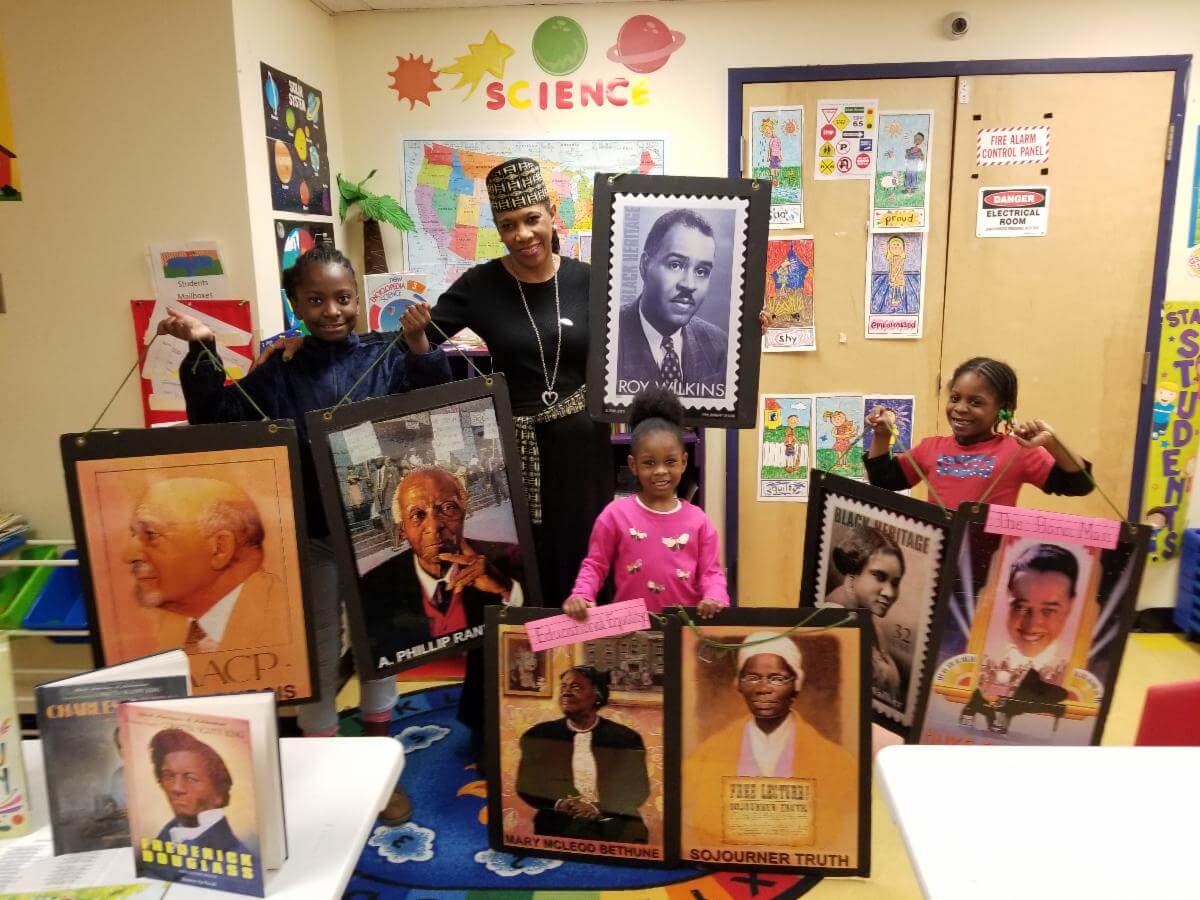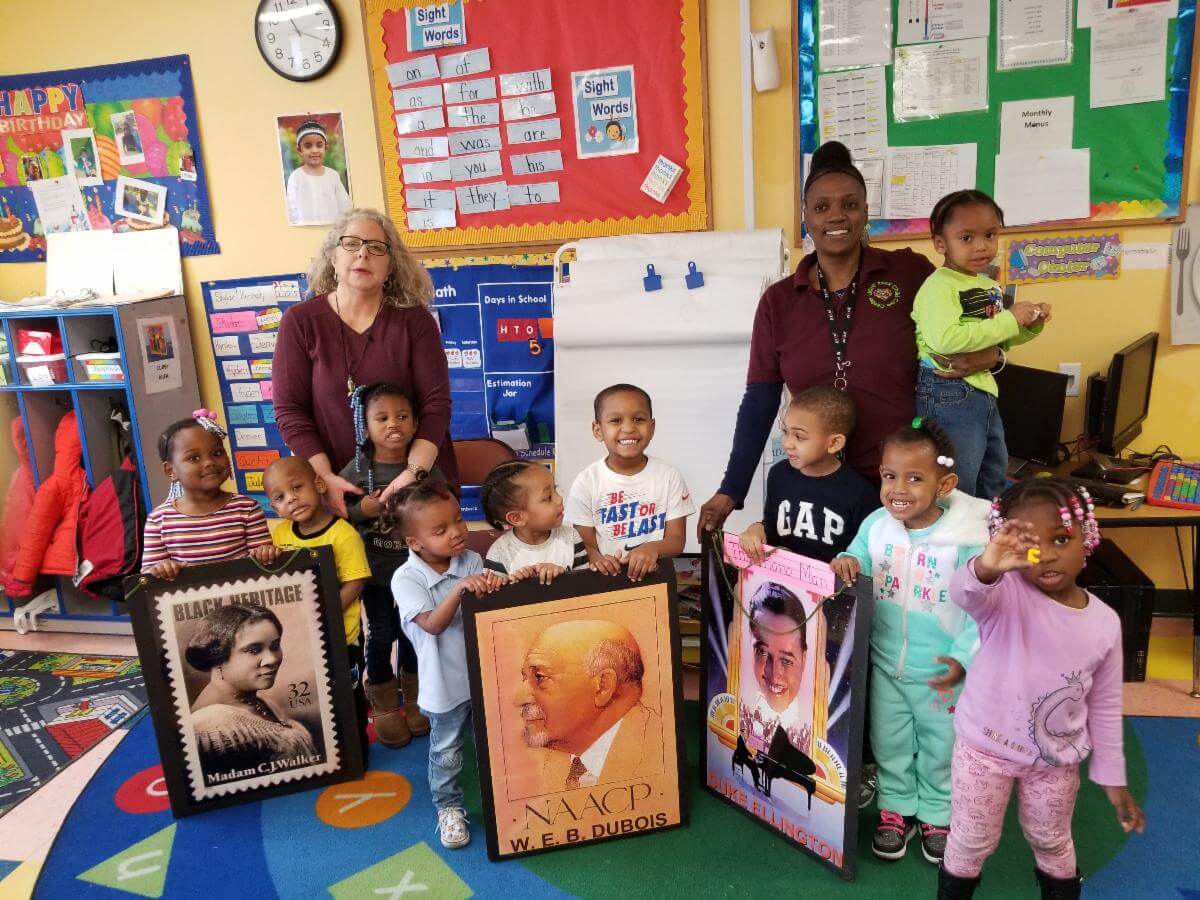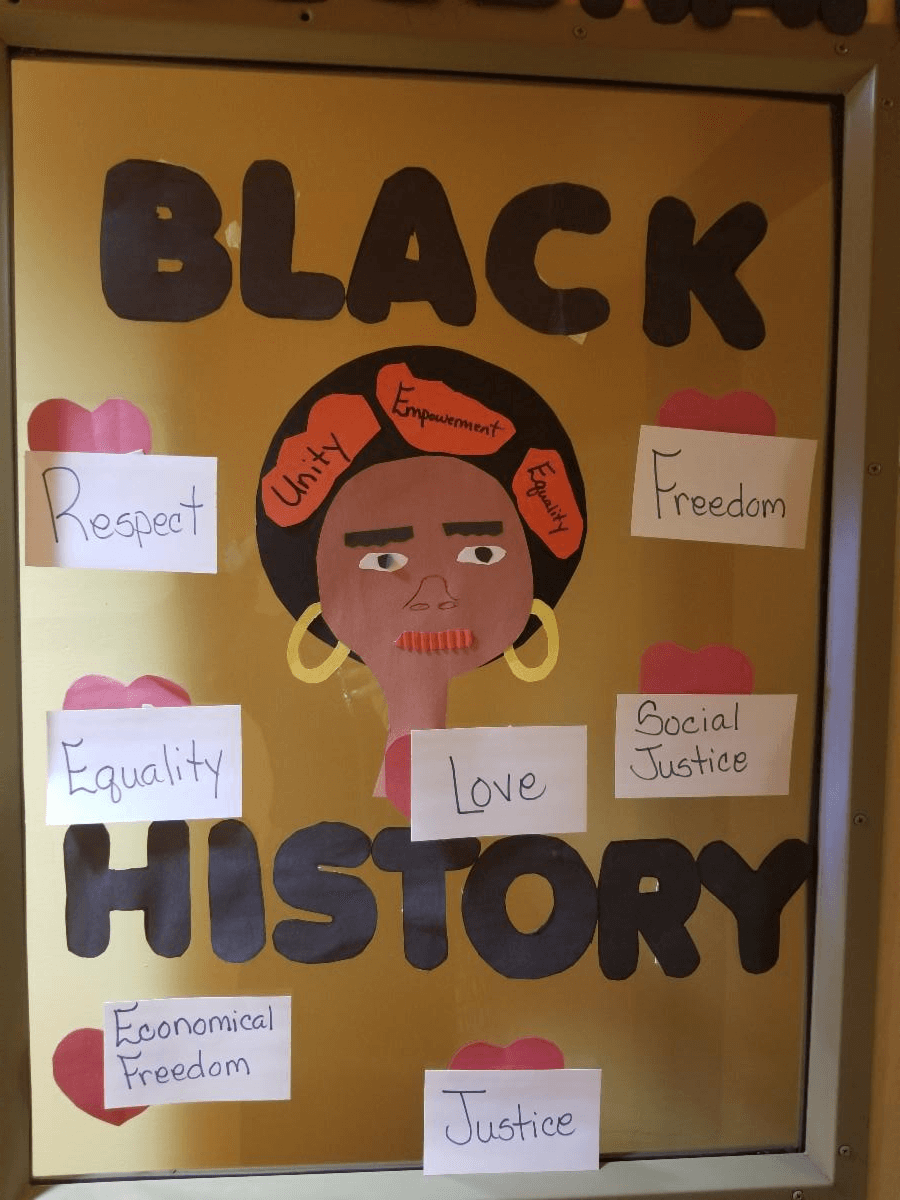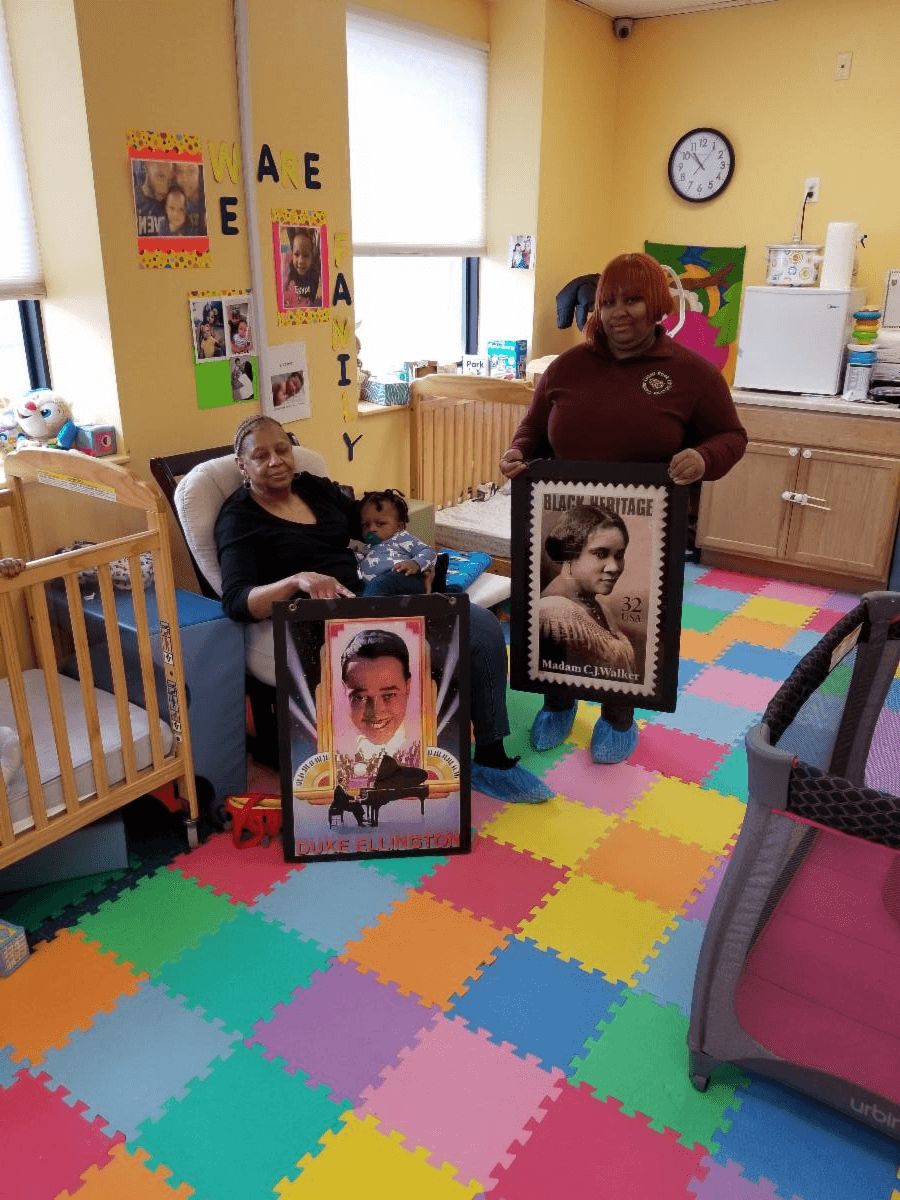 Letters of the month included Kk, Ee and Dd. Our children use straight and curve strips to construct the theme letters. Children explored their environmental print in their classroom with books and by identifying letters at random. Interactive reading through the series Mother Goose on the Loose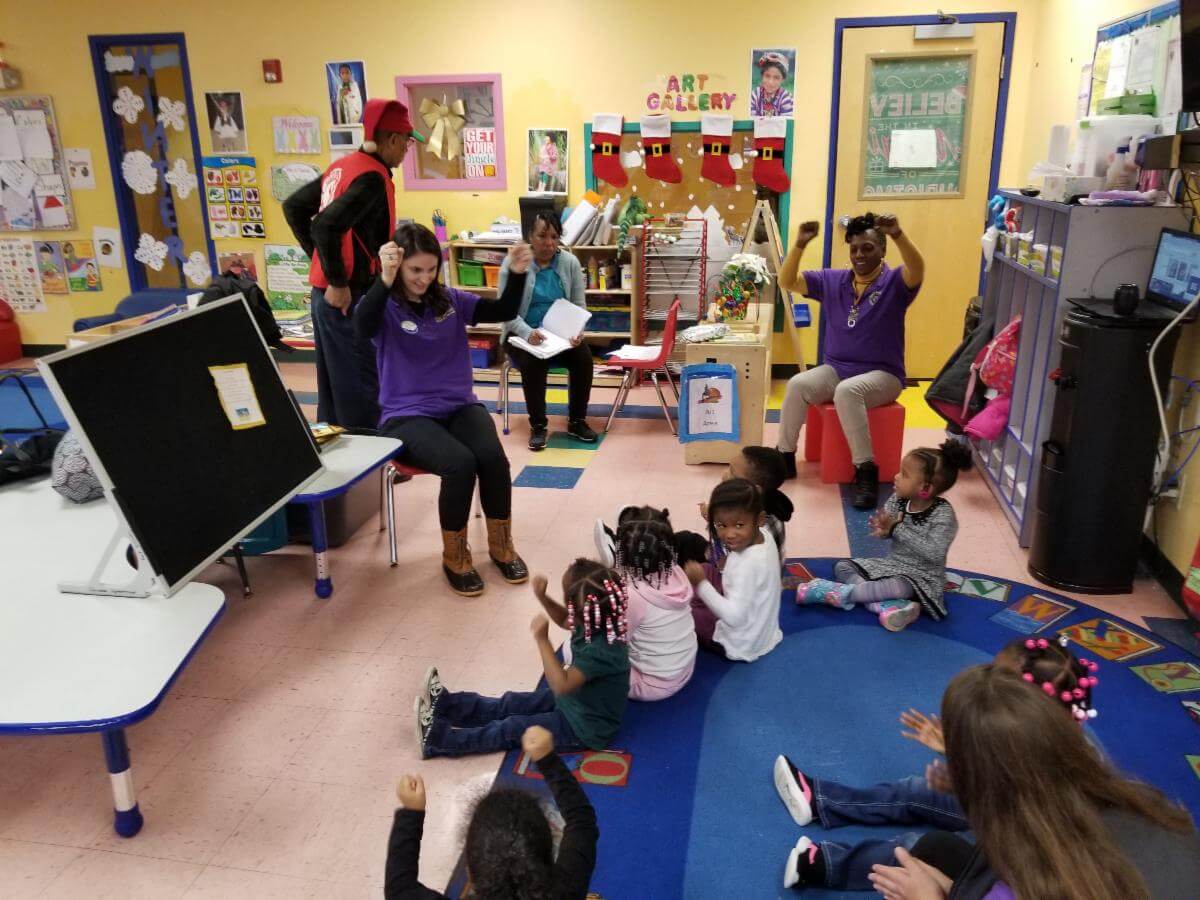 Our Two Year old class/Toddlers are role playing story time by repeating letter sounds and words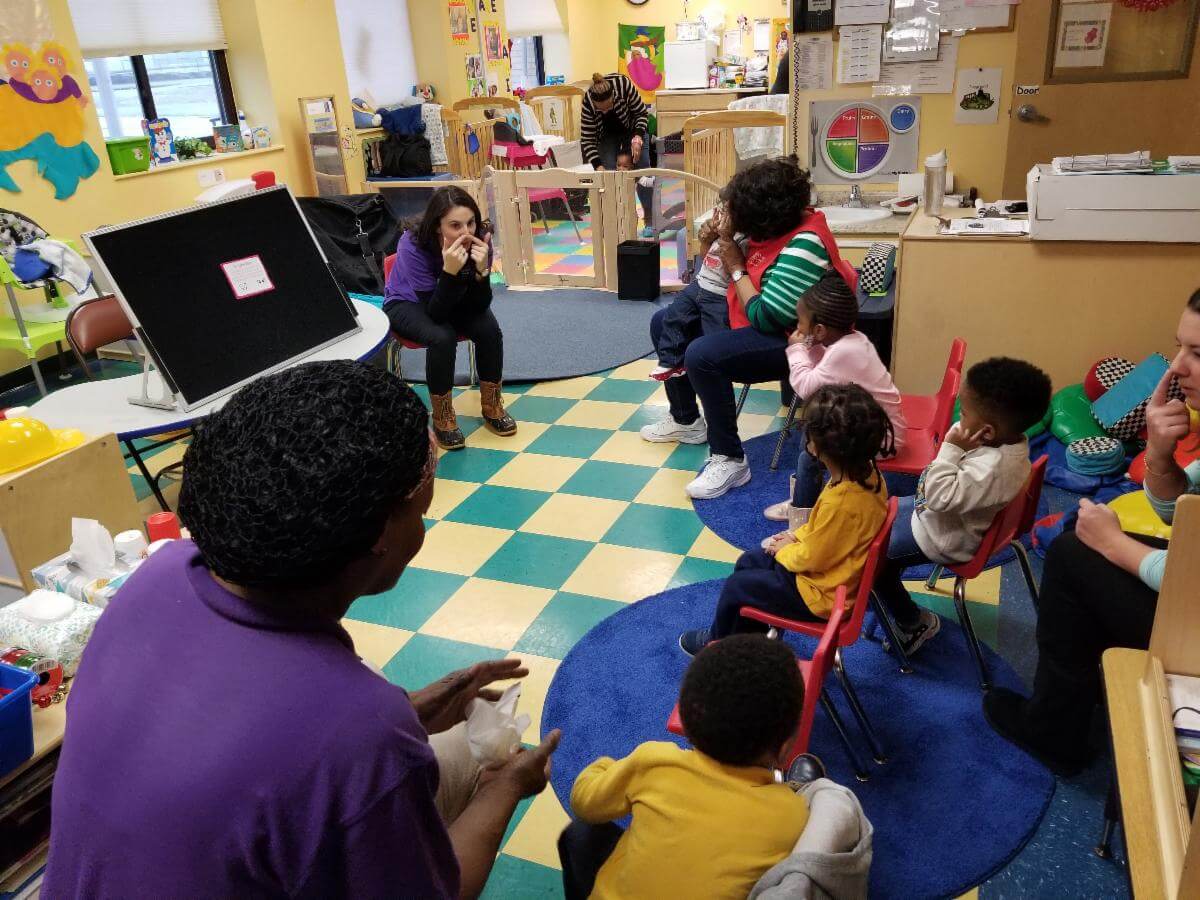 Our three/four year old class engaged more Language and Literacy with our visit from the Book Buggy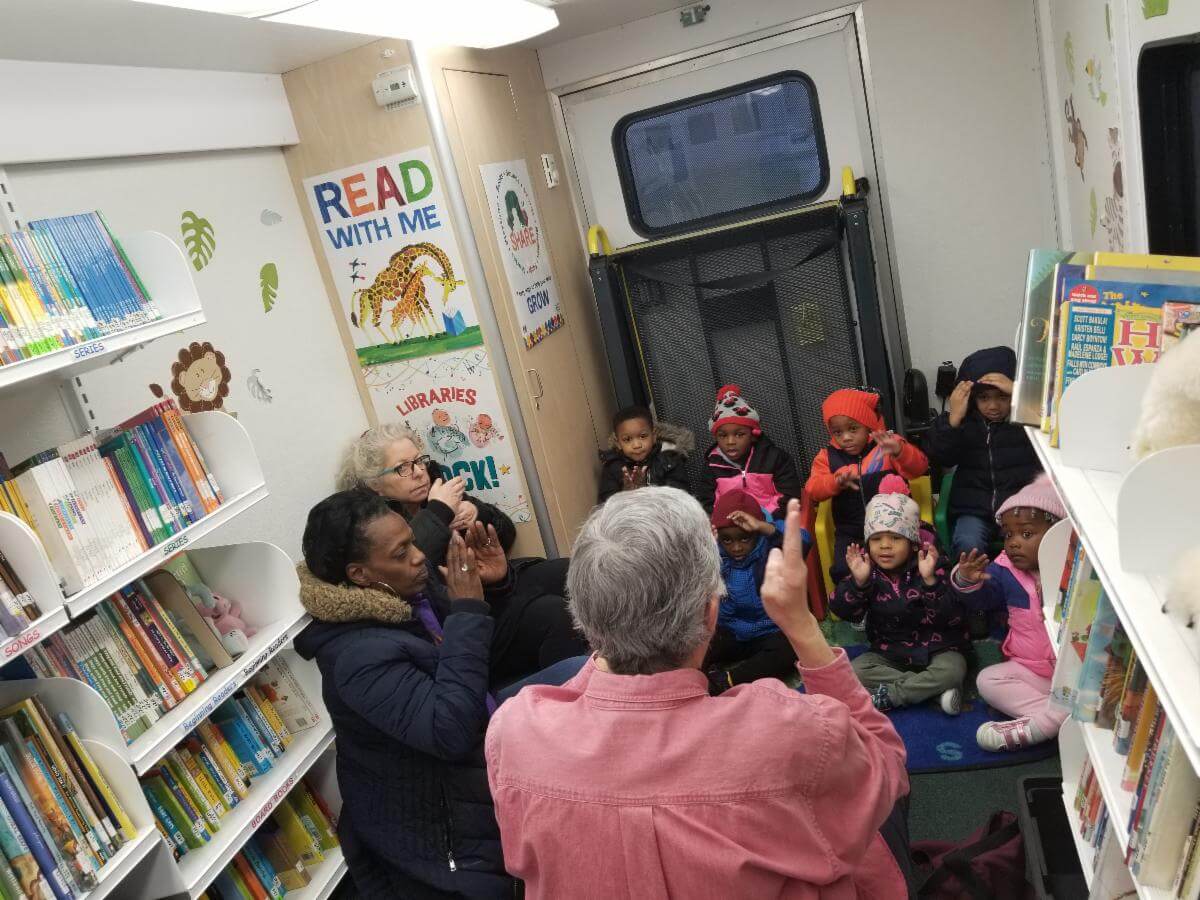 Children gathering with their peers and parents to express acts of kindness and sharing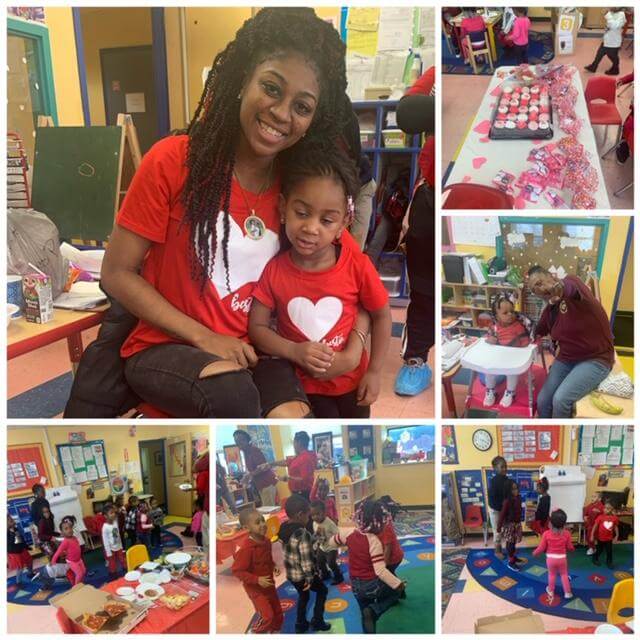 ---
PROGRAM UPDATES
Education and Prevention
Black Girls Global Exchange(BGGE)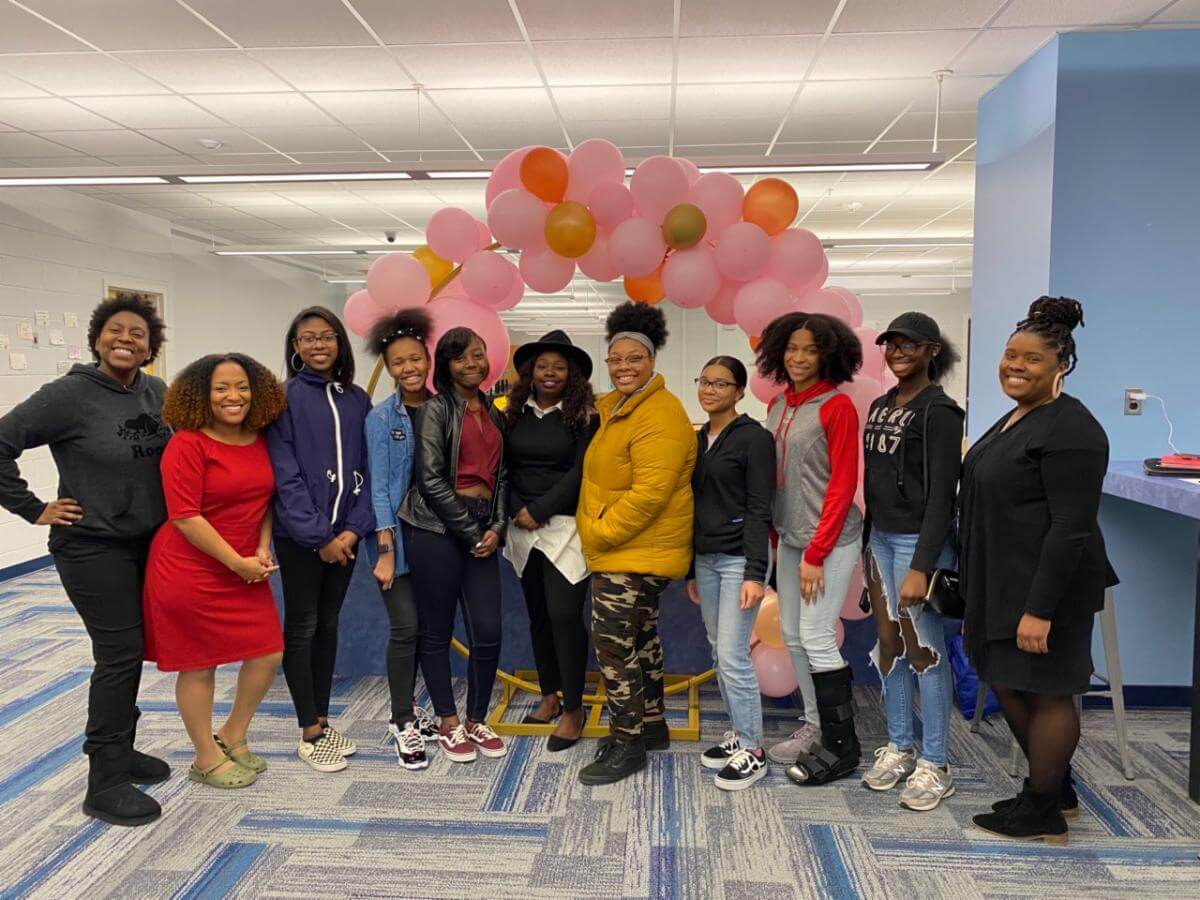 On February 16th our Outreach team attended a Young Women's workshop hosted by BGGE at Lillie May Carroll Jackson School For Girls. The young women were given education on STI's and HIV/AIDS.
---
NEWS YOU CAN USE!!!
You're invited to "Yes I Can!" This Black History Month event for youth 12-17 years old will be held on Thursday, Feb. 27, 2020 from 4pm – 6pm at TouchPoint Baltimore, located at 2401 Liberty Heights Avenue *Suite 2730 in Baltimore, MD. Enter the Mondawmin Mall parking lot off of Gwynns Falls Parkway, a block down from Monroe Street. We're located diagonally across from Shoppers Super Market and next door to Capital One Bank. We are not located inside the mall.
Hors d'oeuvres and beverages will be served at 4pm. In addition, we're having representatives from BGE and Whiting-Turner who will be here to share their stories with the young people attending the event. And, by 4:30 pm, we'll all head inside our Multi-Purpose Conference Room to hear from our exciting presenters below:
First Officer Von Waithe, Member of the Organization of Black Aerospace Professionals (OBAP) and Pilot on the Airbus A300-600F for UPS
Jeff and Rian Hargrave, Founder and Owners of Mahogany, Inc. (A Successful Commercial Construction Company)
Artistic Director CJay Philip, Former Dancer on Broadway who runs a non-profit, "Dance and BMore" in Baltimore City
This is an event we don't want our youth to miss out on. Please reply by Feb. 24 so we can make proper accommodations at info@TouchPointBaltimore.org.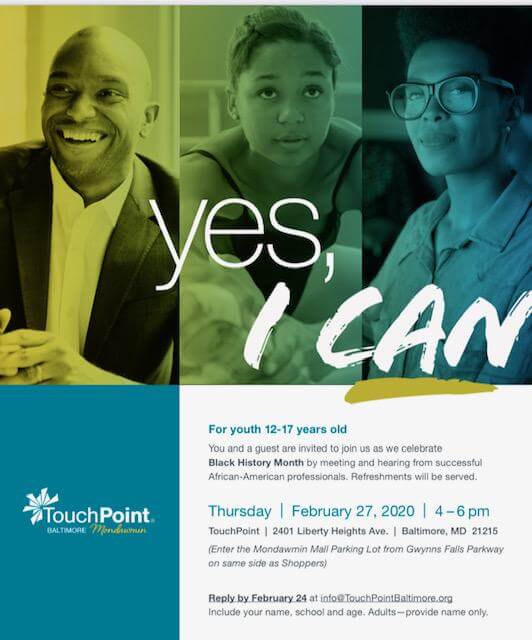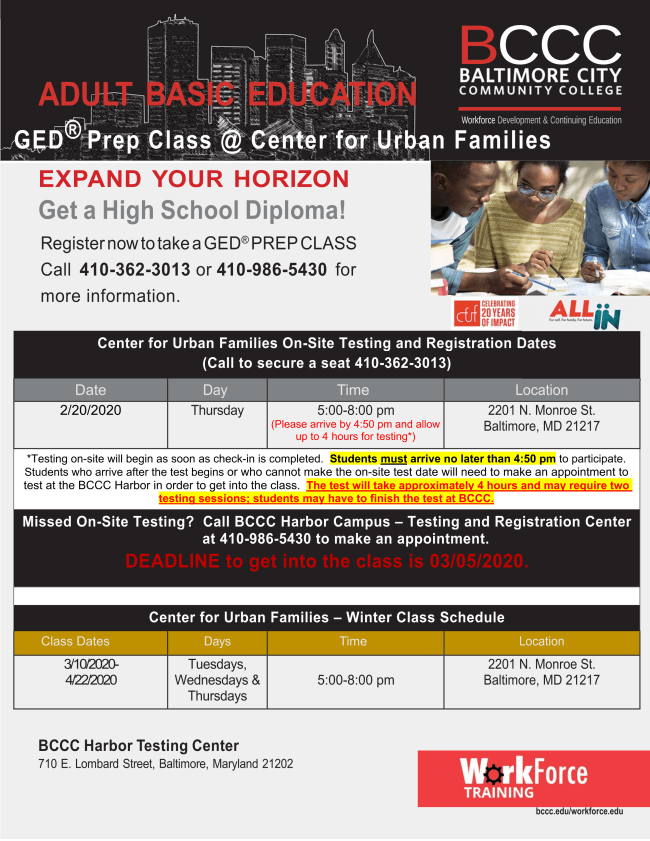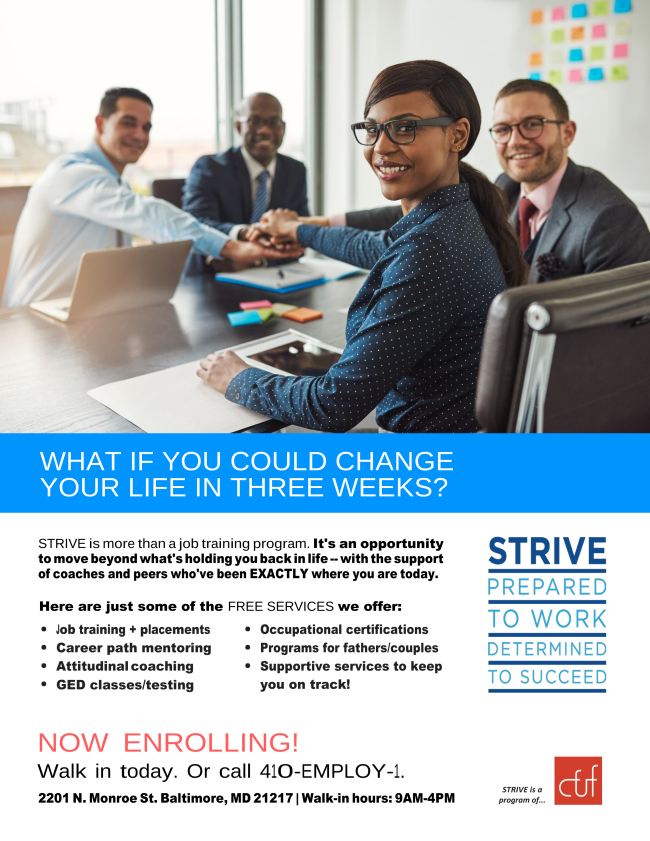 Youth are the HEART of our community. The Morgan State University Get SMART West Baltimore Drug Free Community Coalition is an initiative with a vision of bringing together best practice, community and environmental strategies, resources, and support to the youth and families who reside in West Baltimore to create a happy, healthy, and safe community. Please join us. We need you. For more information visit our website at www.getsmartdfc.com or give us a call at 443-885- 3566. TOGETHER WE CAN MAKE A DIFFERENCE IN THE LIFE OF OUR YOUTH.
---
Upcoming Group Dates
March 7th
Conversation Corner Support Group
1pm-3pm
LIGHT OFFICE
2200 North Monroe St. Baltimore, MD 21217
March 12th
Women's Health Matters Support Group
2pm-4pm
LIGHT OFFICE
2200 North Monroe St. Baltimore, MD 21217
March 13th
LIGHT Conversation Support Group
5pm-7pm
LIGHT OFFICE
2200 North Monroe St. Baltimore, MD 21217
March 21st
Conversation Corner Support Group
1pm-3pm
LIGHT OFFICE
2200 North Monroe St. Baltimore, MD 21217
March 24th
Women's Health Matters Support Group
1pm-3pm
LIGHT OFFICE
2200 North Monroe St. Baltimore, MD 21217
---
Seeking a positive role model or mentor for a male youth in your family or village??? Or even an after school tutoring program.. Mentoring Male Teens would love to help you……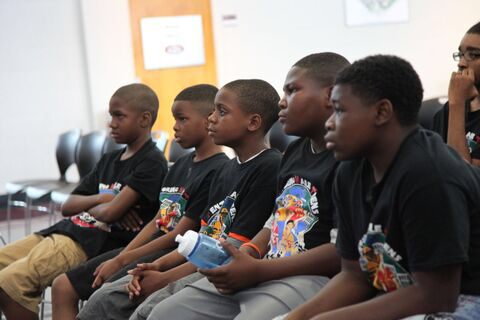 Mentoring Male Teens in the Hood
is a group mentoring program serving young men between the ages of 8 and 18 years old, who live in the Baltimore Metropolitan area. The program has been in existence since 1996. Meetings take place the first and third Saturday from 9-2 pm at the New Shiloh Family Life Center on the second floor. The first Saturday focuses on tutoring in Math, English, Reading, and Writing. If that day is not enough, tutoring also takes place on Monday and Tuesday evening from 5:30 pm-8:00 pm at LIGHT located at 2200 N. Monroe Street. On the third Saturday, MMTH introduces the Kings to positive role models from all walks of life and occupations so that they can think early about what they want to do with their lives.