National Women's Health Week is a week-long health observance led by the U.S. Department of Health and Human Services' Office on Women's Health (OWH). The week of May 9-15, 2021 serves as a reminder for women and girls, especially during this pandemic of COVID-19, to make their health a priority and take care of themselves. It is extremely important for all women and girls, especially those with underlying health conditions, such as hypertension, diabetes, obesity, cardiovascular and respiratory conditions, and women 65 years and older, to take care of your health now.
Learn More About Ways to Prioritize Your Health

As Mother's Day approaches, LIGHT wishes to recognize and honor Mothers everywhere. This includes Mothers in our families, those we have maternal connections with us in our churches, as well as in our safe spaces, neighborhoods and communities.
Mother's Day is not only to be celebrated by those who give birth to our children but also by those who nurture them, positively influence them; those who support their gifts and dreams, breathe positivity into their lives and are bonded by love.
Thank you to all Moms, Everywhere!
Click Here to Thank Your Mom Today!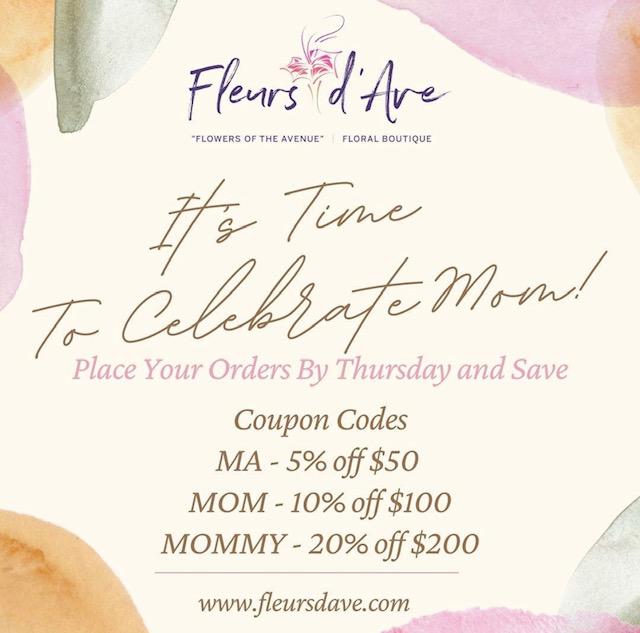 Women Making History
Highlighting Trailblazers that Positively Impact Women's Health
Miriam Y. Vega, PhD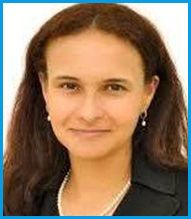 Miriam Vega, PhD is the Chief Executive Officer of the Joseph P. Addabbo Family Health Center, Inc. located in New York City. As an experienced executive of non-profit organizations, including Federally Qualified Health Centers and AIDS service organizations, Dr. Vega created the CHANGE model of capacity-building assistance which helps to build culturally-responsive programming, quality improvement and organizational infrastructure at community-based organizations across the Nation.
Before coming to Addabbo, Dr. Vega most recently served as the Executive Vice President of Total Health Care in Baltimore, MD. She has also held the position of Chief Operations Officer at Kedren Community Health Center in Los Angeles, CA where her focus was the full integration of mental health and primary care services. Prior to that, Dr. Vega served as CEO of the University Muslim Medical Association (UMMA) Community Clinic in south Los Angeles, the Executive Director of the AIDS Project of the East Bay and the Vice President of the Latino Commission on AIDS where she founded the Institute for Hispanic Health Equity.
Most recently, Dr. Vega was recognized as one of 2020's New York Health Care Heroes. This tribute celebrated the strength and courage of front line healthcare professionals that stepped forward at the emergence of the global health crisis of Covid-19. Dr. Vega was recognized for her tireless efforts in saving lives, not just during the public health crisis, but every day. We salute you Dr. Miriam Vega!
Nancy Campbell MSW, LMSW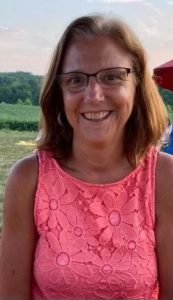 Nancy Campbell, LMSW is the Ryan White Program Manager at the Johns Hopkins University Pediatric and Adolescent HIV/AIDS Program (IPC Clinic) in Baltimore, MD. She has over twenty years of direct clinical experience working within health care systems supporting and advocating for the most vulnerable populations of urban youth and young adults, and her work reflects her values of integrity, compassion and dignity of every person. Nancy also has over fifteen years of Ryan White Grant knowledge and program management experience in the areas of HIV/AIDS prevention, linkage, engagement and retention in care for the special population youth, at risk, or living with HIV. As a member of the leadership team for the IPC Clinic, Nancy has taken the lead to coordinate the programmatic and clinical implementation of multiple Ryan White sponsored projects supporting a medical home for youth ages 0 – 26 years living with HIV, including promoting and ensuring adherence to operating procedures and Ryan White Standards of Care by all program staff and faculty.
Nancy received a B.S. in Finance from the University of Baltimore and her Masters in Social Work from The University of Maryland at Baltimore. She was a late bloomer and attended four different undergraduate colleges, full-time, for six years before receiving her B.S (yes, luckily she had patient, supportive parents); ultimately returning to graduate school five years later to begin her journey of becoming a social worker. Nancy held many interesting jobs along the way– hot dog cart girl, boat cleaner, server, bartender, restaurant manager, home health care manager, floral shop worker… just to name a few; but finally found the career meant for her when she became a social worker. She understands the difficulties, and pressure, of having to decide, at an early age, what "to be "in life. She enjoys working with all people; however adolescents and young adults are her favorite population, especially Baltimore youth. She encourages and supports all her clients, as they grow increasingly independent, to also pursue opportunities and experiences with hopes of discovering, and taking action, towards their own true calling.
During her 17 years at the IPC Clinic, she has also been fortunate to attend and present at local, state and national HIV and Adolescent care conferences and meetings, participate in HIV and sexual health research collaboration, and contribute to publications addressing HIV among youth, health disparities and the impacts of COVID-19. She collaborates and has made, strong connections with many wonderful Ryan White providers and agencies, including LIGHT. She is most proud, however, of the trust earned and connections made while providing support and services to many amazing, resilient youth, both born with HIV and newly diagnosed, as they navigate complicated systems and gracefully manage life with an illness that is, sadly, often stigmatizing. She is honored to be a part of their journey and growth into adulthood, many now with their own children and families and working in rewarding careers. Their strength, joy and resiliency is a daily inspiration.
Learning through Play at LRCCC
The start of spring at LIGHT Rock Child Care Center has been filled with music, movement and motivational activities and lessons. The students have been engaged in activities concentrating on the themes of Transportation, Career Awareness, and virtual Young Audience Movement and Art Theater. The students also explored discovery and identifying shapes and colors using floor activity games. Let's take a look at our little scholars in action.
Upcoming Group Dates
May 1st
Conversation Corner
1pm-3pm
LIGHT OFFICE
2200 North Monroe St. Baltimore, MD 21217
May 6th
Women's Health Matters
1pm-3pm
LIGHT OFFICE
2200 North Monroe St. Baltimore, MD 21217
May 13th
LIGHT Conversations
12pm-2pm
LIGHT OFFICE
2200 North Monroe St. Baltimore, MD 21217
May 15th
Conversation Corner
1pm-3pm
LIGHT OFFICE
2200 North Monroe St. Baltimore, MD 21217
Spread the Word!!!! May 18th is HIV Vaccine Awareness Day
HIV VACCINE AWARENESS DAY
This day is a chance to thank the volunteers, community members, health professionals, and scientists working together to find a safe and effective preventive HIV vaccine. It is also a time to educate communities about the importance of preventive HIV vaccine research.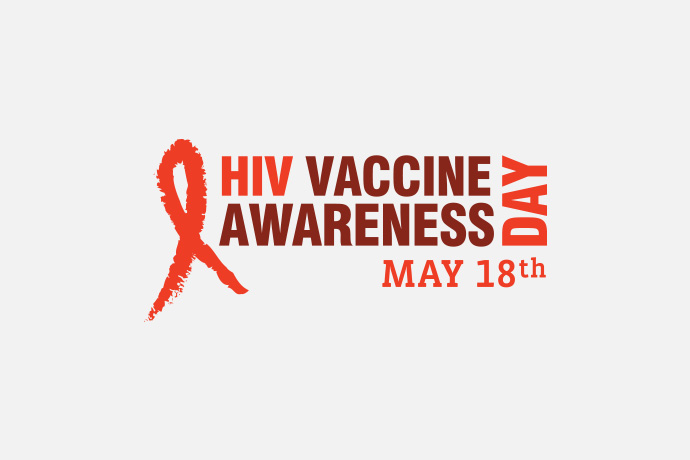 LIGHT has launched a new website!!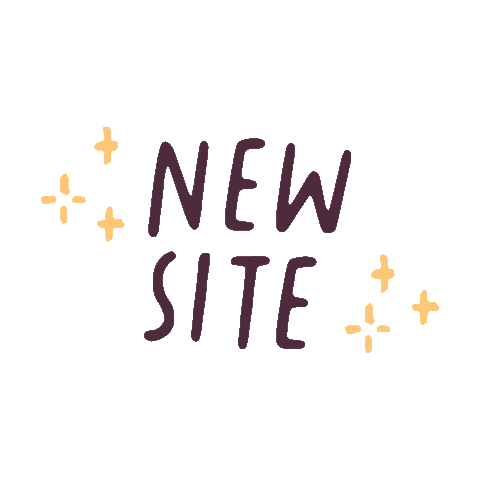 We are changing things up in 2021. Please go visit our new website at www.lighthealth.org